These instructions are a walkthrough of the entire process of creating an engageηow event.
---
1. Initial Event Creation
From www.engagenow.live, click on the Power Your Event button.
From there, click on the Create an Interactive Event button.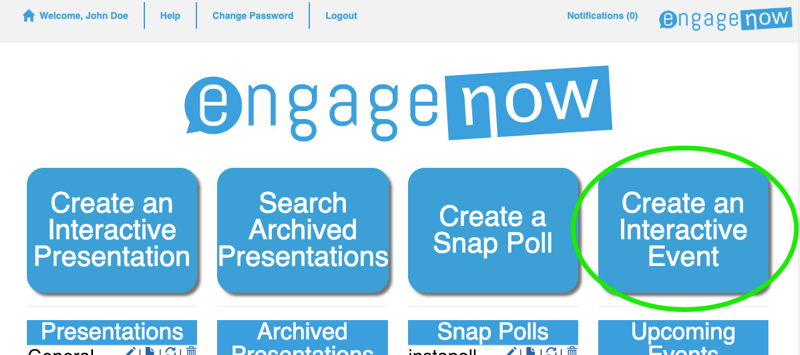 ---
2. Add Event Details
Fill in the fields - a field is required unless specified as optional. You can set up your event with a customized URL (web address), for example, solareclipse.engagenow.live grants direct access to event attendees. Click on Next Step to continue.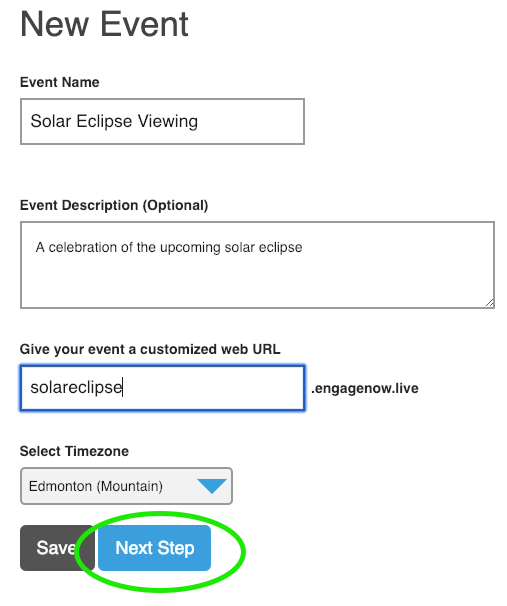 ---
3. Upload Event Image (optional)
Customize your event by uploading a logo. The logo will be used in all resources viewable by event participants.
Drag and drop or click the Choose file and select an image for upload. If the image preview appears satisfactory then click Next Step to upload as your event's logo.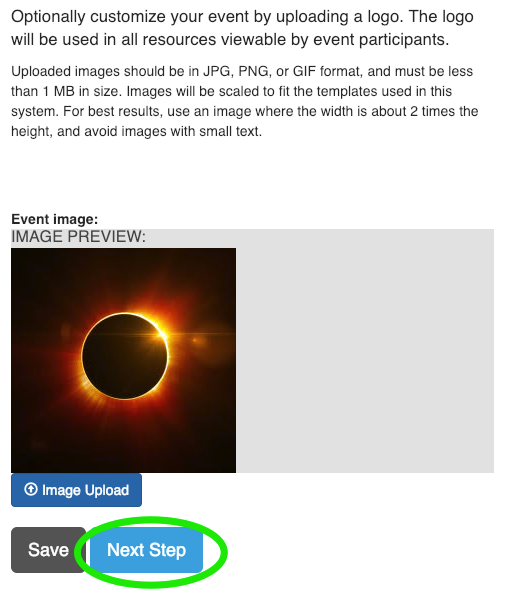 ---
4. Create Session(s)
Fill out your session information as necessary.
Click Save to save this session, and then New Session to continue adding sessions.
Click Next Step to continue.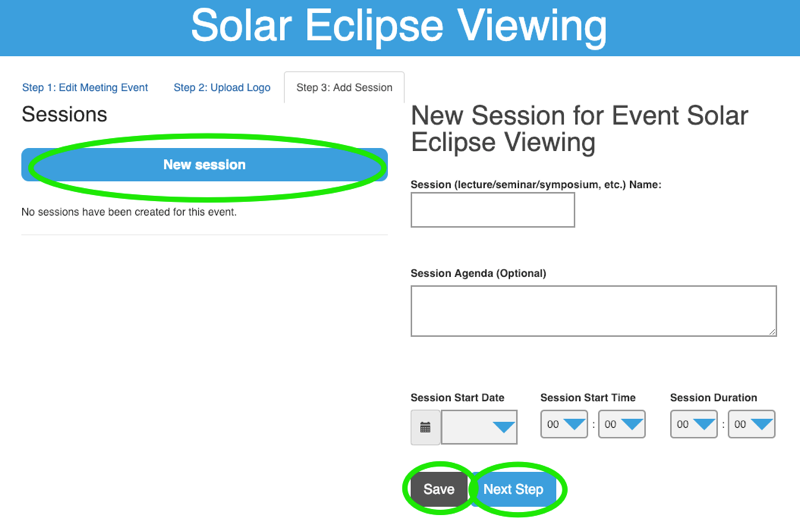 ---
5. Create Speaker(s)
Fill out your speaker information as needed. A session can have multiple speakers. You can upload a PowerPoint and create a Q&A, or after entering the speaker's email address and saving, you can email the speaker a link which allows them to create their own Q&A without logging in.
Click Save to save this speaker, and then New Speaker to continue adding speakers.
Click Next Step to continue.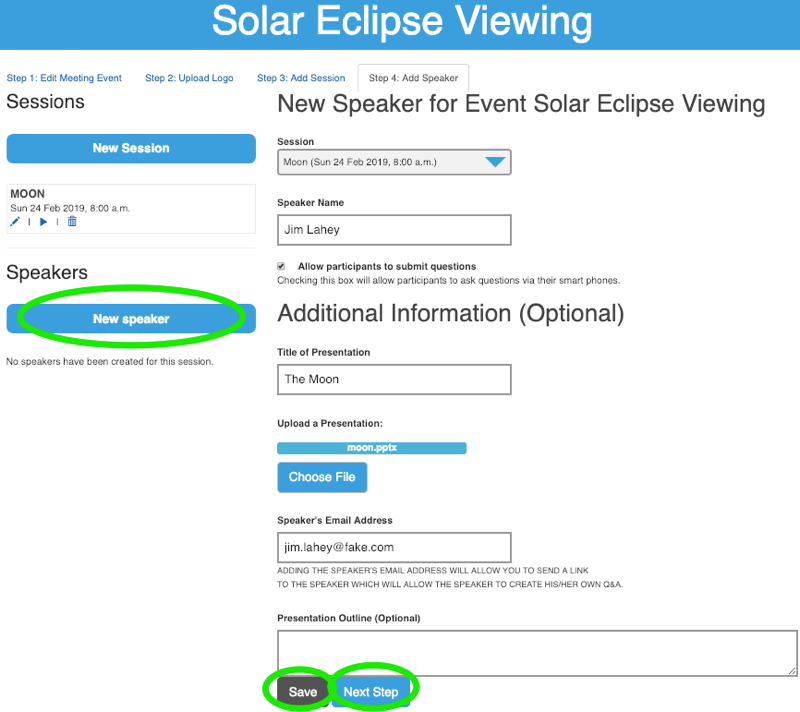 ---
6. Create Quiz Question(s)
Create your event's quiz question by filling out the quiz form. Event coordinators can create speakers' interactive Q&As on their behalf, or automatically send emails to speakers with links where they can create their own Q&A – no log in required.
See the presentation demo for detailed intructions on creating questions